Surfside Minyan
Shabbat
Father & Son
7:30 - 8:30 pm. לע"נ גבריאל אלימלך בן בנימין יועץ
Includes Pizza, prizes, story and learning.
This week is sponsored by Zev and Elana Jacoby
Thursdays
Men's Chavrusah Learning
Thursday nights 8:30 - 9:30 pm
In memory of Brad Cohen, Tzvi & Itty Ainsworth and Chaim Rosenberg obm
Mondays (Monthly)
Kabballah class 8:00-9:00
Please contact us for more information
For Women
Mondays
Class on the Prophets
10:15 am

Thursdays
Parsha Class: 8:30 pm
Shabbat afternoon
Please contact us for more information
Yeshivah College
Podcast Audio Classes
Daily Likutei Torah Bytes
Daily Halacha
Printable Articles
Weekly Parsha Halacha
Yom Tov Laws & Customs
Smicha Program
Yeshivah College Rabbinical Seminary is a structured learning program which enables people who cannot study full time, master the topics in Jewish Law which lead to Smicha (Rabbinic Ordination).
The Smicha represents the culmination of four years of serious diligence in Torah learning. The students will study the topics including Bassar BeChalav, Hichos Shabbos, Tefillah, Yichud and Seder Birchos HaNehenin and will be tested annually and then retested on all of the material at a final exam.
Mon, March 20 2023
27 Adar 5783
Zmanim
Alot Hashachar
6:17am
Earliest Tallit
6:43am
Netz (Sunrise)
7:25am
Latest Shema
10:26am
Zman Tefillah
11:27am
Chatzot (Midday)
1:28pm
Mincha Gedola
1:59pm
Mincha Ketana
5:00pm
Plag HaMincha
6:16pm
Shkiah (Sunset)
7:32pm
Tzeit Hakochavim
8:06pm
More >>
This week's Torah portion is

Parshat Vayikra
Candle Lighting
Havdalah
Motzei Shabbat, Mar 25, 8:24pm
Rosh Chodesh Nisan
View Calendar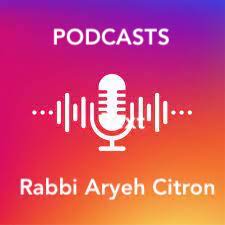 LISTEN & LEARN
Download the SoundCloud App then click FOLLOW Yeshivah College to subscribe.

Mon, March 20 2023 27 Adar 5783