Welcome!
The Surfside Minyan is fortunate to host locals and visitors providing a treasure chest of opportunities for Jews of all ages and distinctions.
Learn More ...
Likutei Torah Campaign
You can still participate in the mitzvah of translating the seminal works of the Alter Rebbe - Torah and Ohr and Likutei Torah by donating here. You can sign up to Rabbi Citron's daily Likutei Torah podcast. Fell free to share it
Chanukah Campaign
I am still doing a campaign to help families in honor of Chanukah. Once again, all monies collected will be distributed, both here in South Florida as well as in Israel. We have raised over $5,000, but can use another $5,000 to help many more families.
You can give by cc here
By zelle to surfsideminyan@gmail.com
By venmo to @Aryeh-Citron https://account.venmo.com/u/Aryeh-Citron
By cashapp to $AryehCitron https://cash.app/$AryehCitron
By paypal to @aryehcitronsurfside https://www.paypal.com/paypalme/aryehcitronsurfside
Or by check or cash to Surfside Minyan c/o Aryeh Citron; 8910 Carlyle Ave, Surfside FL 33154
May Hashem continue to bless you and your family with light, inspiration, and all the miracles that you need. Sincerely, Aryeh Citron.
Thank you for your generosity. Tizkeh Lemitzvot!
Kallah Campaign
In honor of Purim Katan, I did a small fund raiser for a local (Miami) Kallah that is getting married soon. I know the family personally and am aware of their need. You can participate in this Mitzvah in one of the following ways:
1) Online. Please choose campaign type "Kallah Campaign"
2) PayPal to paypal.me/aryehcitronsurfside
3) Venmo to @Aryeh-Citron
4) Cashapp to https://cash.app/$AryehCitron
5) Zelle to SurfsideMinyan@gmail.com
6) Cash and Check to The Surfside Minyan: 8910 Carlyle Ave, Surfside, Fl 33154
May Hashem bless you and your family with a happy Shushan Purim katan, simcha, nachas, good health, good shiduchim and good news always. Thank you,
R. Aryeh Citron
Ukraine Campaign
Please consider donating HERE to assist our distressed brethren in Ukraine. They need food, basic necessities, funds to help them escape and funds to assist refugees.
This link will provide funding for Jews in 17 small communities. I am a childhood friend of one of the organizers of this fund, in Sumy Ukraine, and can assure you that the funds are being distributed appropriately.
Event Schedule
There are no upcoming events at this time.
Sat, January 28 2023
6 Shevat 5783
Zmanim
Alot Hashachar
5:56am
Earliest Tallit
6:23am
Netz (Sunrise)
7:06am
Latest Shema
9:49am
Zman Tefillah
10:45am
Chatzot (Midday)
12:34pm
Mincha Gedola
1:01pm
Mincha Ketana
3:45pm
Plag HaMincha
4:53pm
Shkiah (Sunset)
6:01pm
Havdalah
6:51pm
Tzeit Hakochavim
6:37pm
More >>
Today's Calendar
---
This week's Torah portion is

Parshat Bo
Candle Lighting
Havdalah
Motzei Shabbat, Jan 28, 6:51pm
Tu B'Shvat
View Calendar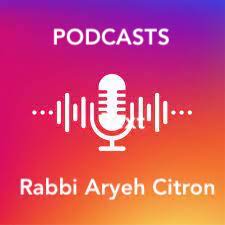 LISTEN & LEARN
Download the SoundCloud App then click FOLLOW Yeshivah College to subscribe.

Sat, January 28 2023 6 Shevat 5783