Weekly Schedule
Week Days
THURSDAY
Maariv 8:30 pm
Shabbat
Shabbos Candle Lighting: 5:17 pm
Friday Mincha: 5 minutes after candle lighting
Shabbos Day: Shabbos Morning Daf Yomi shiur: 8:30 am
Shacharis: 9:30 am
Torah Reading
Haftorah
Kiddush
Mincha: 15 minutes after Friday Candle Lighting time
Shalosh Seudos: available for sponsorship
Shabbos ends: 6:14 pm
Father and Child Learning: 7:30 - 8:30 pm. לע"נ גבריאל אלימלך בן בנימין יועץ
Includes Pizza, prizes, story and learning.
Thank you to
Remy Allouch for sponsoring the set of Likutei Sichot in memory of his parents
Charles Wagner for sponsoring a new bookcase in memory of his parents
Wishing you a Good Shabbos!

Thursday Night Class
Men's Chavrusah Learning
Thursday nights 8:30 - 9:30 pm
In memory of Brad Cohen, Tzvi & Itty Ainsworth and Chaim Rosenberg obm
Mon, March 27 2023
5 Nisan 5783
Zmanim
Alot Hashachar
6:09am
Earliest Tallit
6:35am
Netz (Sunrise)
7:17am
Latest Shema
10:21am
Zman Tefillah
11:23am
Chatzot (Midday)
1:26pm
Mincha Gedola
1:57pm
Mincha Ketana
5:01pm
Plag HaMincha
6:18pm
Shkiah (Sunset)
7:35pm
Tzeit Hakochavim
8:09pm
More >>
This week's Torah portion is

Parshat Tzav
Candle Lighting
Havdalah
Motzei Shabbat, Apr 1, 8:27pm
Shabbat HaGadol
View Calendar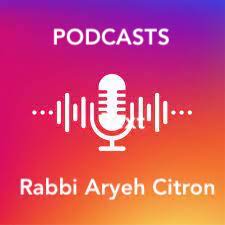 LISTEN & LEARN
Download the SoundCloud App then click FOLLOW Yeshivah College to subscribe.

Mon, March 27 2023 5 Nisan 5783