Visitors
Welcome to The Surfside Minyan
Surfside Minyan is fortunate to host many visitors. In order to make your visit easier, we are pleased to provide the following information.
Airports
Miami is accessed by Miami International Airport and Fort Lauderdale Airport.
Fort Lauderdale Airport tends to be more economical for flights within the U.S.
Both airports are about 30/40 minutes from The Surfside Minyan Location.
Kosher Stores & Take-out
Publix (regular supermarket - Some Kosher items are available)
9400 Harding Avenue, Surfside, FL 33154
Phone number: 305-865-1263
Grove Kosher Supermarket
9467 Harding Avenue, Surfside, FL 33154
Phone number: 305-866-6993
Shabbat take out
Kosher Restaurants
Kosh Resturant and The Backyard BBQ restaurant near The Shul offer beautiful pre-paid Shabbat Dinners.
Please contact the restaurants directly for reservations and availability.
Each week we have a Kiddush on Shabbos afternoon and a Seudah Shlishit.
Please join us!
Eruv
We would like to emphasize that every Erev Shabbos, individuals should call the Eruv Hotline to make sure that the Eruv is operational prior to carrying on Shabbos.
Know More ...
Wed, August 10 2022
13 Av 5782
Zmanim
Alot Hashachar
5:38am
Earliest Tallit
6:06am
Netz (Sunrise)
6:51am
Latest Shema
10:08am
Zman Tefillah
11:14am
Chatzot (Midday)
1:26pm
Mincha Gedola
1:59pm
Mincha Ketana
5:16pm
Plag HaMincha
6:38pm
Shkiah (Sunset)
8:00pm
Tzeit Hakochavim
8:37pm
More >>
This week's Torah portion is

Parshat Vaetchanan
Candle Lighting
Havdalah
Motzei Shabbat, Aug 13, 8:48pm
Tu B'Av
View Calendar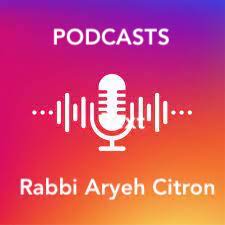 LISTEN & LEARN
Download the SoundCloud App then click FOLLOW Yeshivah College to subscribe.

Wed, August 10 2022 13 Av 5782